"7 Seconds to Identify Child Deafness"
7 Seconds to Identify Child Deafness, 5 Second Printing & 2 Button pushes is all it takes to identify deafness in children. It is believed the diagnosis must be made before the child reaches an age of 6 months. Deafness is curable, you owe it to society
Does your child really suffer from deafness?
A child is a wordless wonder when born. But what if the baby suffers from deafness?
Ref: https://www.cdc.gov/ncbddd/hearingloss/facts.html
Universal Newborn Hearing Screening is carried out to identify potential hearing losses within hours of birth.
Otodynamics
–
https://www.otodynamics.info/
is a major supplier to the UK National Newborn Hearing Screening Programme becoming the bridge between birth and life.
In India "6.3%" <63 million people suffer from significant auditory loss. Four in every 1000 children suffer from severe to profound hearing loss. With over 100,000 babies that are born with hearing deficiency every year
The Neonatal hearing screening does not take long and is a
PAINLESS
exam that clearly establishes the hearing health of a child. The audiometric hearing test is completed by putting probes in the outer ear of the infant.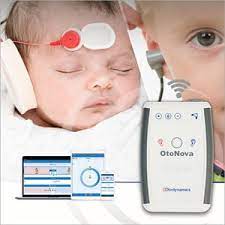 How does one celebrate life without its sounds and sights? "Communication is one of the most important skills you require for a successful life" Its the elixir which nourishes growth, engenders change. Child deafness is reversible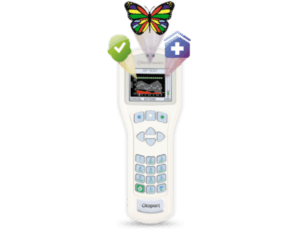 Visit your nearest audiologist for a quick diagnosis. You owe this to your kid.