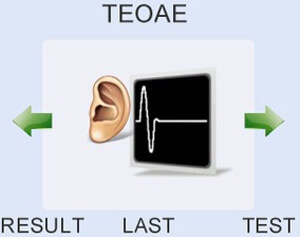 Easy-to-use 'press-and-go' operation with 2 key test start option.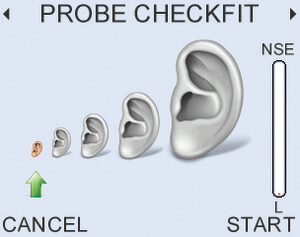 In-ear calibration ensuring accurate results with customisable stimulus levels 60-84dB 1dB steps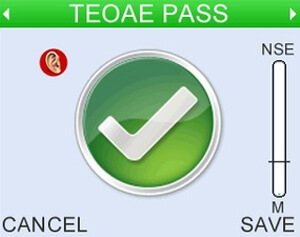 Fast and Clear Pass/Refer result Choice of overall or frequency band displays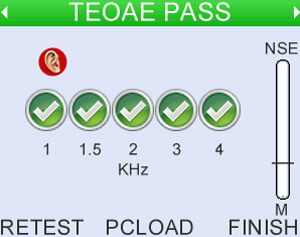 Customisable pass criteria of 6dB SNR in 2, 3, or 4, 1/2 octave wide or narrow bands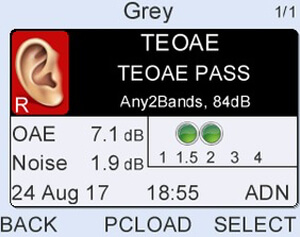 Searchable 500 tests storage listed in chronological order with onscreen test result summary table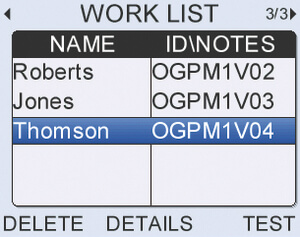 Programmable worklist and downloadable secure database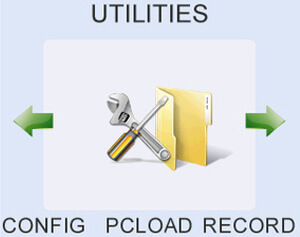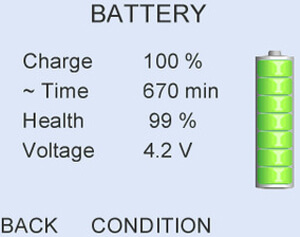 Long battery life – up to 250 test cycles or one full working week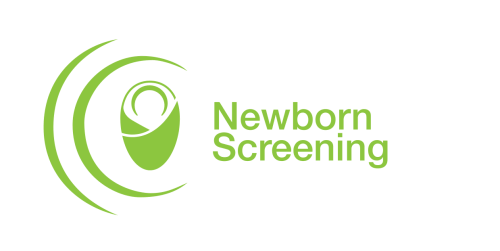 NEWBORN SCREENING
Otoport Lite TE is a highly capable infant screener with proven reliability and performance in universal newborn hearing screening programs around the world. Results are achieved typically in seconds with minimal training. Add AABR at any time with the easy to fit ABR sleeve. (see additional option)
OTOLINK SUITE: Included
Manage your data easily and efficiently with the Otolink PC patient data management suite. Download test results wirelessly* or via USB from the Otoport or when docked in the docking station**. Test details can be quickly reviewed, printed and archived. Printing reports directly to PDF file is available. Data can be exported, for example, to Oz, Hi Track, GDT, Noah*** or as CSV file. Patient work lists can be uploaded to the Otoport, assisting with managing workloads in busy environments. Otolink also provides access to firmware and application updates from Otodynamics via the internet.
Compatible with Windows 10, 8 and 7.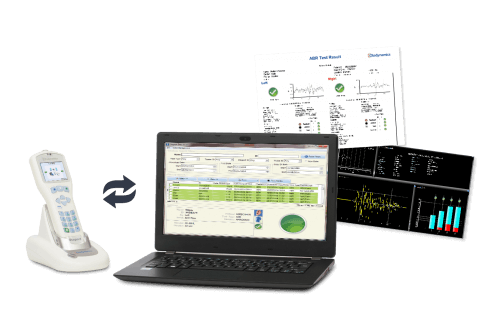 LANGUAGE OPTION
Set the language you require through the Otoports configuration menu
English
French
German
Hungarian
Italian

Polish
Portuguese
Spanish
Turkish
OTOPORT DESIGN
Light weight and portable with easy-to-use keypad
Automated self-test system when powering on Otoport
Intuitive test progress graphic displaying signal to noise progress
Long battery life – up to 250 test cycles or one full working week

On screen notification of poor probe fit, high noise level and ringing stimulus
Each test is saved with the actual physiological response
Comprehensive probe fit and noise level indicators
On board Probe test facility and Probe ID tracking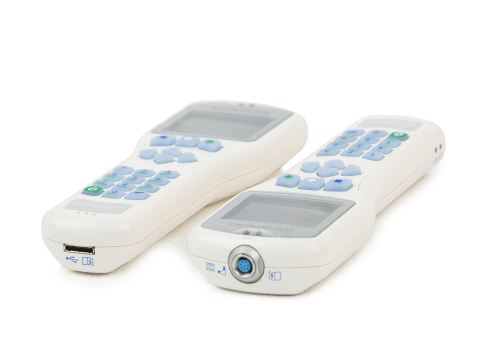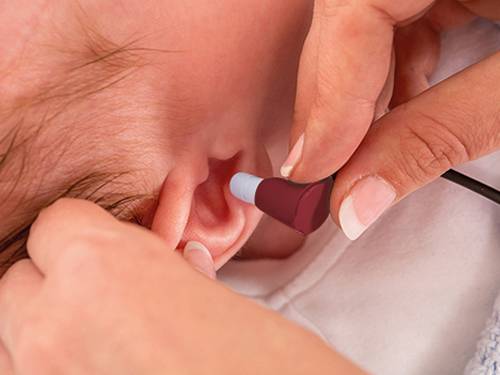 EASY FIT PROBE DESIGN
Otodynamics was the first with a right angled probe, designed to be small, light weight and easy to fit to help achieve a good probe fit. Find out about longer probe life
Accessories Included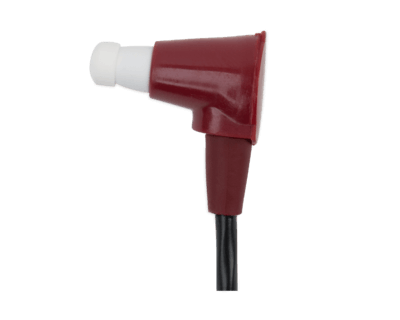 UGS TEOAE Probe
See
Consumable & Accessory
Catalogue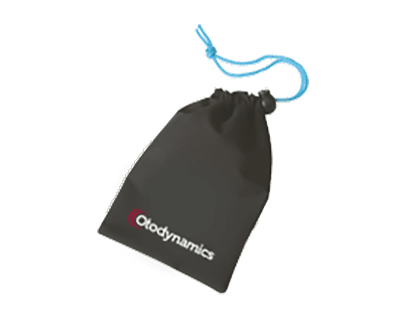 Probe pouch
See
Consumable & Accessory
Catalogue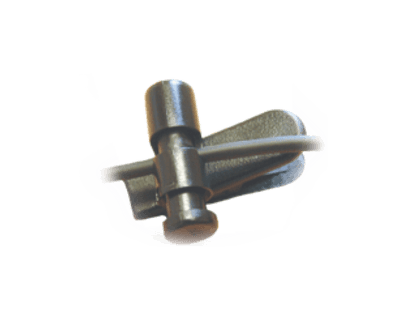 Probe Clip
See
Consumable & Accessory
Catalogue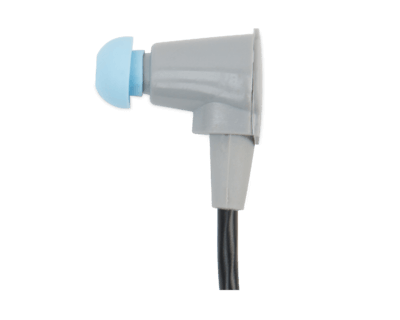 UGD DPOAE+TE probe
See
Consumable & Accessory
Catalogue


Specification Table
| SPEC | TEOAE |
| --- | --- |
| TEST CONFIGURABILITY | 1 Protocol, 7 Parameters |
| FREQ RANGE (kHz) | 1, 1.5, 2, 3, 4kHz |
| FREQ. RESOLUTION | 1/2 Octave bandwidth |
| STIMULUS LEVELS (dBSPL) | 60 to 90 (Δ1dB) |
| PASS CRITERIA | 7 Parameters |
| PASS SNR | 1 to 14dB (Δ1dB) |