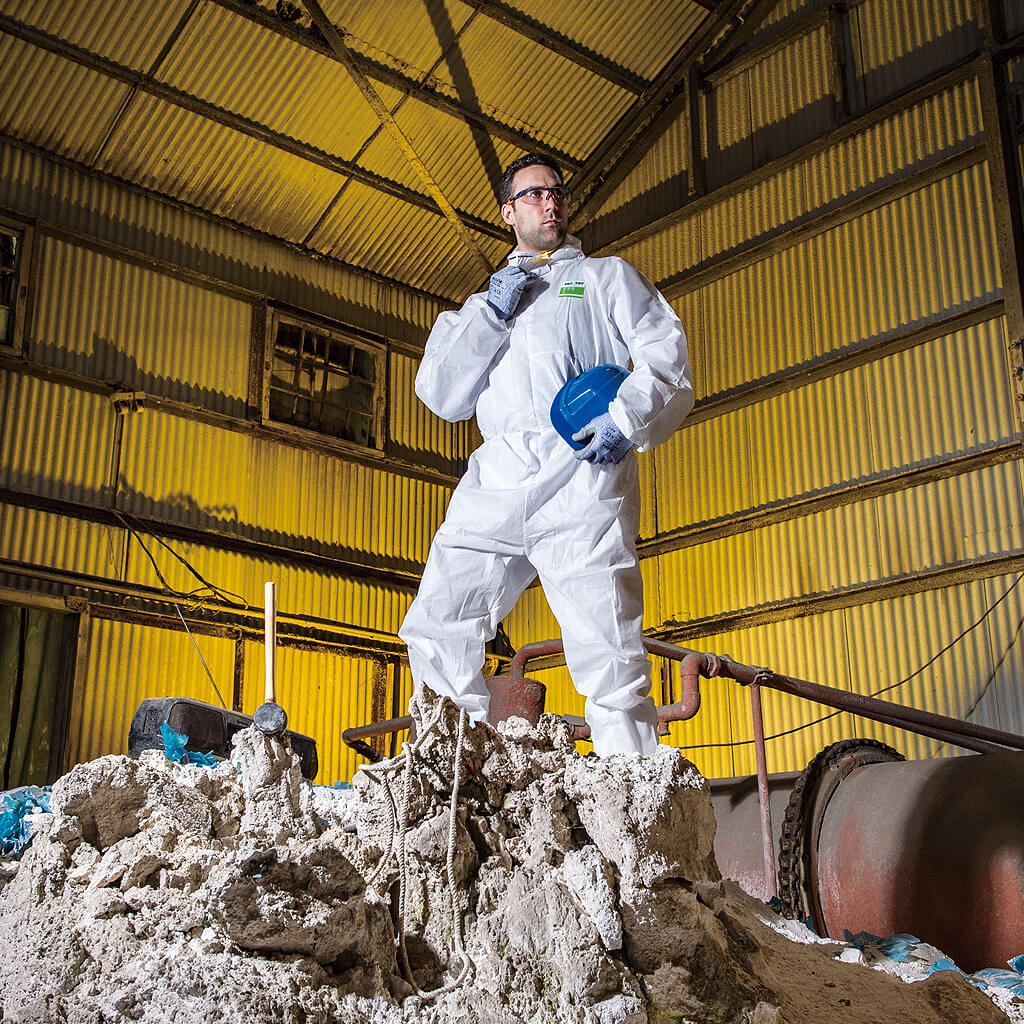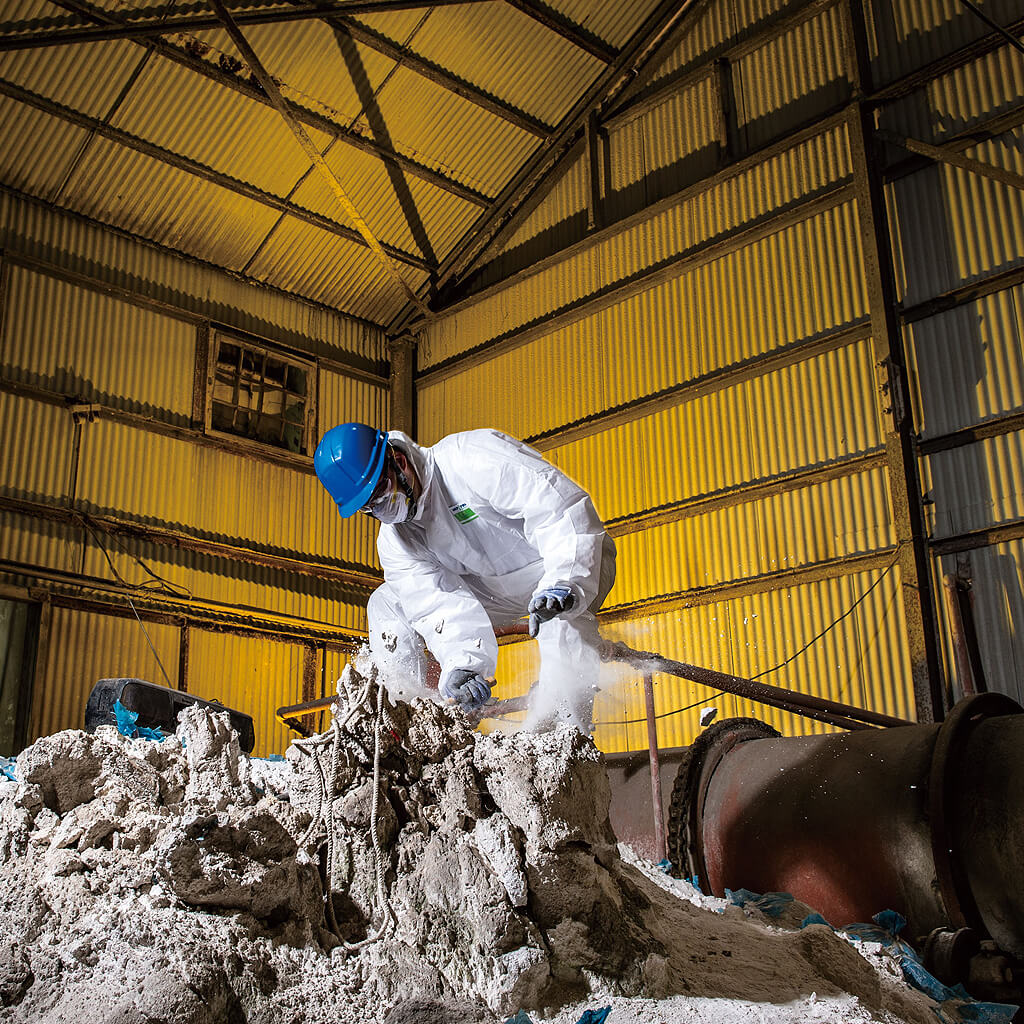 Features:
Superior barrier against harmful particulates
The fabric filters resist 99.8% of particles of size 0.5-1μm.
Increased durability but maintaining lightweight
Our multi-layer SMS fabric provides physical-durable performance but remains lightweight for wearer's comfort.
Designed to fit your body shape
Fully elasticated hood, ankles, wrists, and waist provides optimum comfort and ease of movement.
Antistatic (EN 1149-5) is optional
If antistatic is not required, then ULTITEC 1000L-NA can be an option. It provides a more economic choice while maintaining high quality. And it is especially suitable for asbestos removal.

Applications
Asbestos, Construction, Grinding, Mining Process, Sand Blasting, Waste Cleaning